Global Chamber New Mexico Presents:
A League of Extraordinaires
How to Grow Your Business Beyond New Mexico
Come spend an afternoon and learn from some of the best business minds in New Mexico. We will be hosting a live event on June 22nd, 3:00pm at the Albuquerque Marriott Pyramid North, located at 5151 San Francisco Rd NE, Albuquerque 87109.
Come learn from a panel of 4 leading business professionals who successfully started a local business and were able to grow their businesses very successfully beyond the borders of New Mexico. We will be moderating pre-determined questions as well as accepting questions from the audience giving our attendees the opportunity to ask personal and up and close questions and learn how to adopt the same principles for growing their own business nationally or globally.
Tickets are free for members, $10 for non-members, seating is limited.
Networking social and happy hour to follow.
Extraordinary Speakers: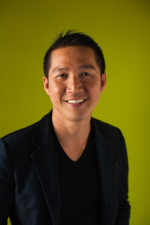 Andy Lim
President and CEO
Addmi, Formerly of LAVU
Graduate of the University of New Mexico, Andy Lim is an Asian immigrant software developer turned serial entrepreneur who has led several successful startups in New Mexico. Andy's previous role is founder and CEO of Lavu, Inc in Albuquerque, NM. Lavu is quickly becoming a global leader in technology in the hospitality industry and is currently used thousands of businesses in 86 Countries. He lead a $15M series A for Lavu to continue growing the company. At the time of Andy Lim resignation, Lavu's employs 80 people and has been featured in Wall Street Journal, CNN, and Kitchen Nightmares.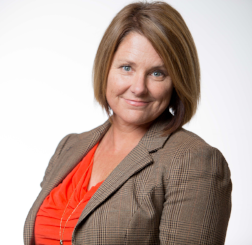 Kristin Browning-Mezel
Mezel Mods
Head Honcho
The company manufactures and sells accessories and accouterments for pinball machines utilizing 3D printing technology and LED assembly to manufacture its products which are highly sought after by pinball collectors and enthusiasts worldwide. The company has two full-time employees and has operations in Rio Rancho, New Mexico. Virtually all sales occur online and approximately 20% of sales come from a global network of customers.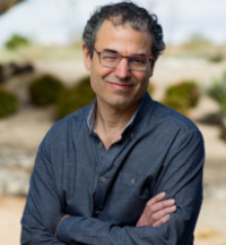 Mitchell Coven
President and CEO
Vitality Works, Inc.
Mitch is in his 35th year as head of Vitality Works, which began in 1982. As an early educator and pioneer in the field of wellness and herbal medicine, Mitch began developing and manufacturing dietary supplement products for the natural products industry. His 180 employees produce FDA GMP compliant product in his 110,000 sq ft facility. The company growth rate is 5 times the industry norm.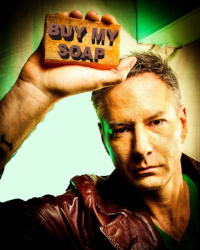 Keith Allen West
President/CEO
Urban Fresh Cosmetics
The Millionaire Branding Coach & self-proclaimed Mad Scientist, is an extremely successful and energetic presenter on branding, marketing and extreme retail growth strategies. Since 2014 he has reached the Inc. 500/5000 list with two of his cosmetics companies by growing revenue over 1,000%. Urban Fresh Cosmetics, grew sales from $200,000 to $3.1 million in just three years. His companies have been featured by BRAVO TV, HGTV, People Magazine, USA Today, VOGUE, Huffington Post, The Guardian, LA Times, NY Times, FOX, CNN, AOL, MSN, NPR and many more media outlets. His small business reality series through AOL reached 24 million.
Sponsored by:

Albuquerque Marriott Pyramid North, located at 5151 San Francisco Rd NE, Albuquerque, NM 87109.